Planète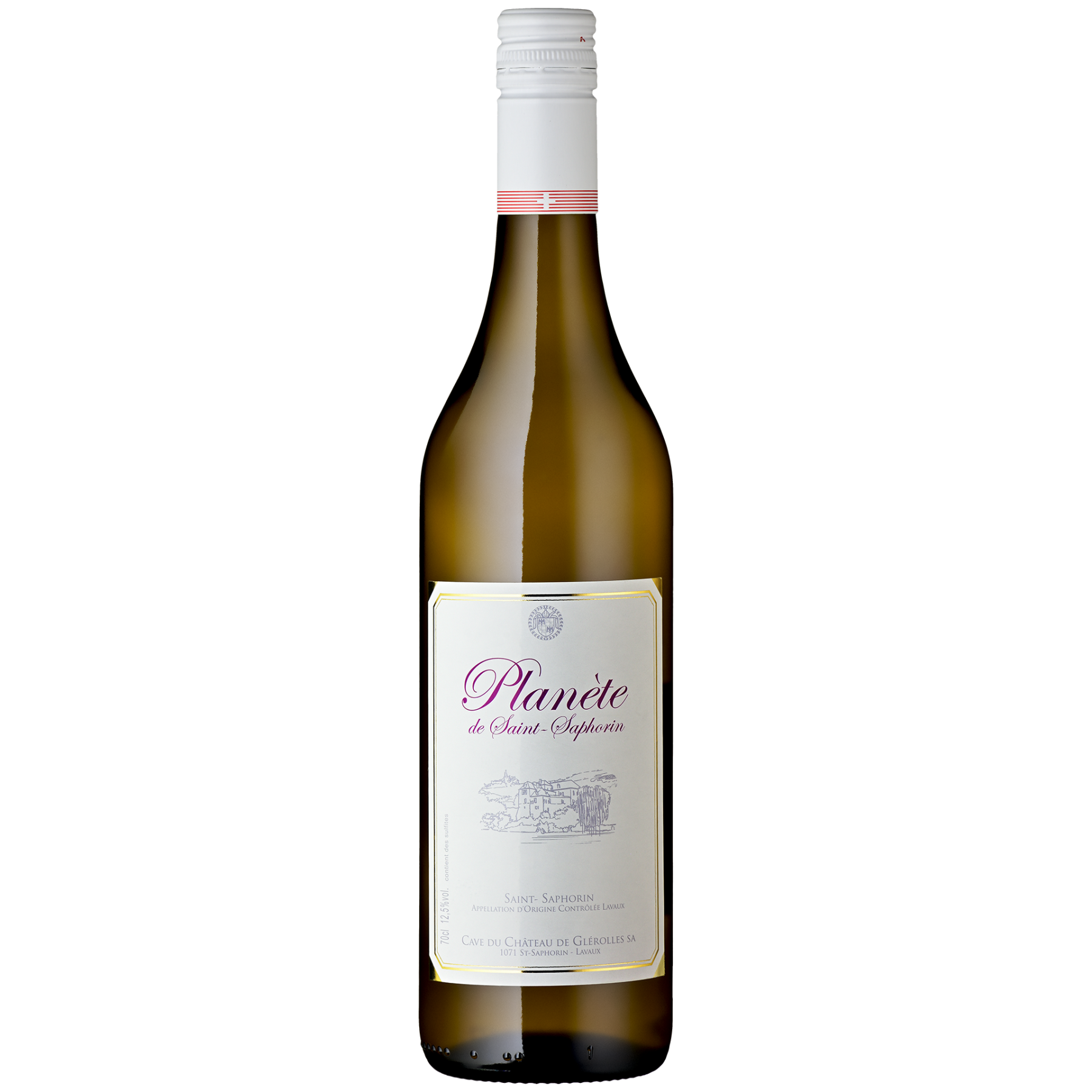  
Dry white

Saint-Saphorin - Appellation d'origine contrôlée Lavaux

Chasselas

Integrated production, terraced vineyards

Manual, between end-September and mid-October

Low temperature, long and controlled

Enamelled steel tank

12.5 %

10°

2 to 5 years
Notes 
With its fruity and floral (linden) nose, this well-balanced wine has a pronounced "limestone effect" finish that produces a subtle tingling sensation on the tongue. It makes the perfect aperitif.
Pairing
- Aperitifs 
- Lake and sea fish, grilled, fried or with a sauce
- Mushroom dishes
- Fresh, soft and hard cheeses
Did you know ? 
This wine takes its name from plots that are bear the name "Es planette" in the land registry.
Variations
Size
Vintage
Price
Add to cart

Size : 37.5 cl
Vintage : 2022


37.5 cl

2022

CHF10.00

CHF10.00

Size : 70 cl
Vintage : 2022


70 cl

2022

CHF18.00

CHF18.00