Réserve Blanche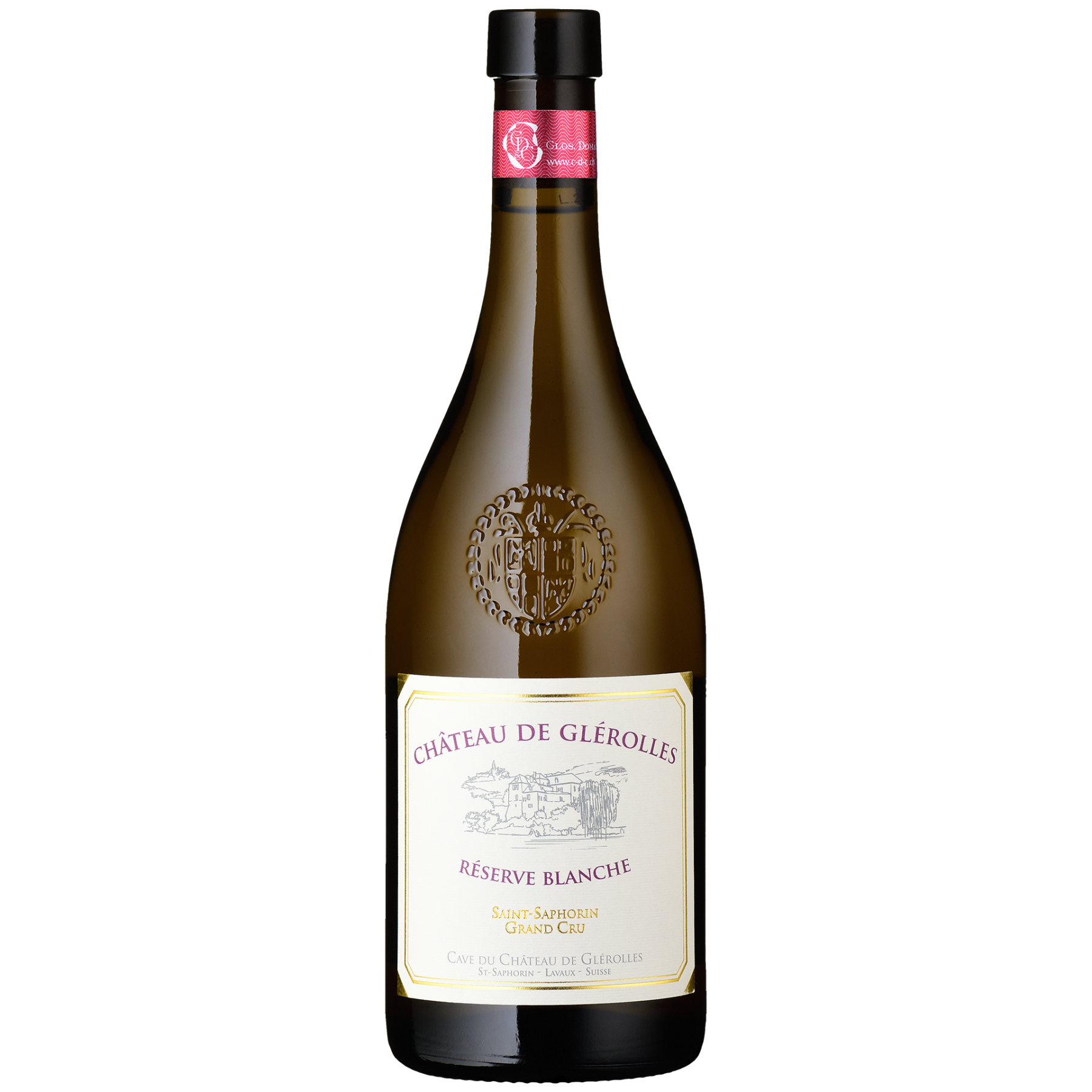  
Dry white

Saint-Saphorin Grand Cru - Appellation d'origine contrôlée Lavaux

Chasselas

Integrated production, terraced vineyards

Manual, between end-September and mid-October

Low temperature, long and controlled

Enamelled steel tank

12.5 %

10°

5 to 10 years
Notes 
Complex with a subtle fruity nose. In the mouth, this wine is soft and full with plenty of minerality and range. Long, rich and smooth finish.
Pairing
- Aperitif for special occasions
- Lake and sea fish, grilled, fried or with a sauce
- White meat
- Fresh, soft and hard cheeses
Did you know ? 
The ancient village of Glerula (from the Latin glarea meaning "gravel" or "coarse sand") disappeared in 563 AD when a mountainside collapse sent a tidal wave crashing against the banks of Lake. 
Variations
Size
Vintage
Price
Add to cart

Size : 75 cl
Vintage : 2022


75 cl

2022

CHF25.00

CHF25.00

Size : 150 cl
Vintage : 2021


150 cl

2021

CHF56.00

CHF56.00

Size : 150 cl
Vintage : 2022


150 cl

2022

CHF56.00

CHF56.00